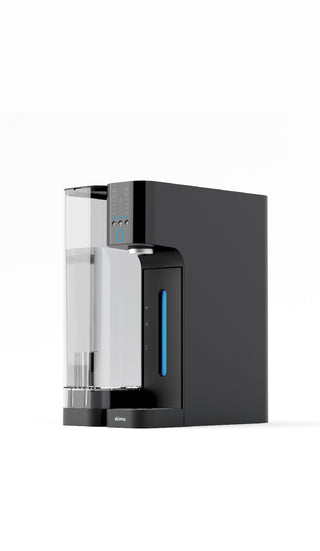 Transform tap water into mineral water in seconds.
Sküma purifies any tap or dirty water and creates Icelandic mineral water from the comfort of your home.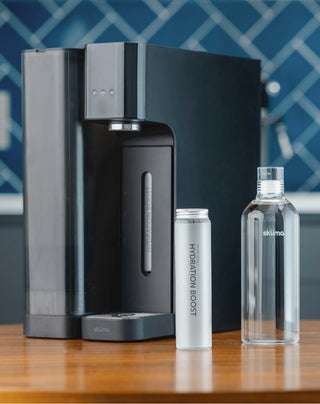 Replace your water dispenser today.
Stop purchasing bottled water filled with microplastics that sits for months under the sun. Create your own water with Sküma.
No installation required - just plug and play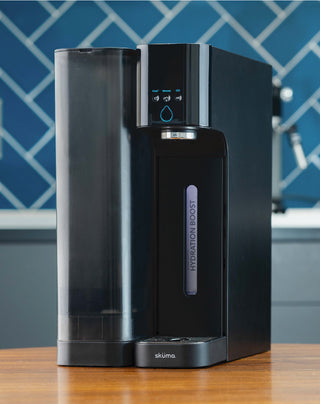 Counter top
Perfect for any kitchen counter top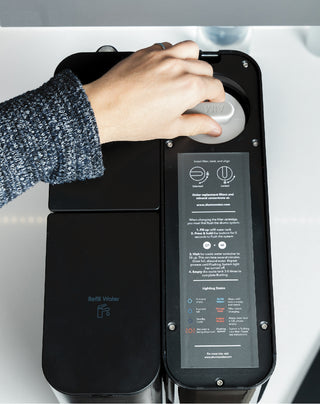 1 year filter
Change Super-filter once a year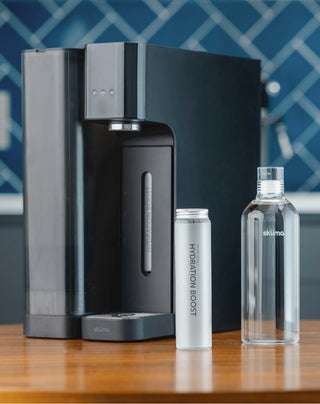 Remineralisation
Use our Infusion™ to create your perfect water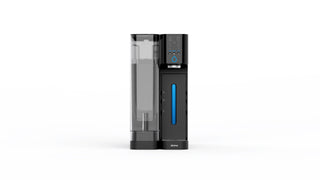 Sküma now available in Qatar
Starts at QR1,580 - click below to find out more
Remove plastic water bottles from your life. Purify your tap water with sküma's proprietary reverse osmosis (RO) process and pair it with Infusion™ to create the highest quality water imaginable.
Change Infusion™ based on your needs -
Hydration Boost creates the ideal water composition for rehydration
Coffee Balance creates the ideal water composition for brewing coffee.
Frequently Asked Questions